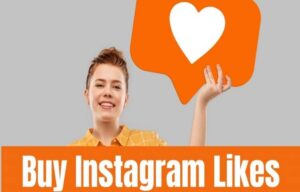 Buying Instagram likes: is it a good idea?
Instagram is taking more and more space in the marketing strategy of businesses and self-employed people. This is why an ever increasing number of people are thinking of buying Instagram likes (and also followers, comments etc.) in order to gain an advantage over their competitors with stronger audiences.
But be careful, artificially inflating your popularity is not only a waste of time and money, it is also dangerous for your business.
By cheating in this way, you reduce the engagement rate on your publications. This ends up showing up and making you appear as a spammer and a cheater with disastrous consequences for your brand image. And that scares away genuine followers and potential customers.
If you are considering buying Instagram likes, it is therefore high time to rethink your strategy.
Why buy Instagram likes
The reason people and businesses buy likes is simple: engagement rate is the single most important metric that determines your post's visibility.
Instagram uses engagement rate to determine which posts are placed at the top of users' feeds. The most popular publications are also likely to end up in the Explore tab.
The Explore tab, accessed by clicking the magnifying glass at the bottom of the navigation menu, is a compilation of posts on different topics you've liked and posts liked by accounts you interact with regularly.
Since the Explore tab shows Instagramers which posts their Followers like, and more than 50% of Instagramers use Explore, it's a very effective way for businesses to get noticed.
To summarize, we can say that the more likes you have, the more your publication is seen. And that's why companies wanting to be seen by a large audience are tempted to buy likes to boost engagement on their publications.
Just do a Google search and type in buy Instagram likes and you'll be spoiled for choice. We offer you "authentic" likes from "real active accounts" for very attractive prices, secure payment and fast delivery. One website even gives you 25 free likes a day to try out their offer.
The prices for buying likes are very attractive and the supply abundant
When you subscribe to an offer from one of these sites, your post is automatically liked by the Instagram accounts controlled by the company you pay.
It's a solution that may be tempting for those who lack the time and marketing expertise, but is much more likely to have a negative impact on your business than a positive one.
Why You Should Never Buy Instagram Likes
Buying Instagram likes is a bad idea
Ok, so at first glance, having many likes might seem like a good thing, and it's true. But on one condition. It's that these likes come from real accounts and were acquired naturally.
Although the impression of high engagement and popularity generated by many bought likes can have a positive effect in the short term, by impressing users and enticing them to follow you, fake likes could undermine all your future efforts to acquire real followers and real customers.
Reason 1: Your Competitors (and Instagram) Can See You Bought Likes
A few clues betray the fact that your likes are not real:
Lack of discretion If the ratio of number of likes to number of followers, or number of likes to number of comments is too high, chances are the likes have been bought. There is a way to lower this ratio by buying followers, but the problem is that the latter are much more expensive to buy. So if your account doesn't follow the normal values ​​for these ratios for accounts of the same size, you're spotted.
If the accounts that have liked you are only very inactive (few posts, few followers, don't have a profile picture or haven't posted anything for a long time), it's easy to see that they have been created solely for the purpose of selling likes.
If a likes-selling service follows your Instagram account, you are immediately spotted. These companies advertise their services openly and even in their Instagram profile. Establishing a bond between them and you is therefore child's play.
And on top of all the possible negative consequences of buying likes, Instagram is likely to place less and less importance on likes in the future.
2nd reason: Instagram can punish you
Following the example of most social networks and in particular Facebook and Twitter which deleted tens of millions of fictitious accounts, Instagram began in 2018 to delete fake followers and likes as well as fake comments from accounts that used apps. third parties to boost their popularity.
If you do it again, your account may be limited and only visible to your followers. Your account can also be completely deleted without being able to recreate it. For the most serious cases, the IP address can be blacklisted and banned from accessing Instagram.
Reason 3: fake likes don't make you money
No matter how many likes you buy, those don't translate into real sales or cash flow. unlike the likes of real users. At best, they make your business appear a little more popular than it actually is.
The negative sides of buying likes far outweigh the benefits it brings. Your best option is to increase your engagement rate in a natural and organic way, including offering better quality content.