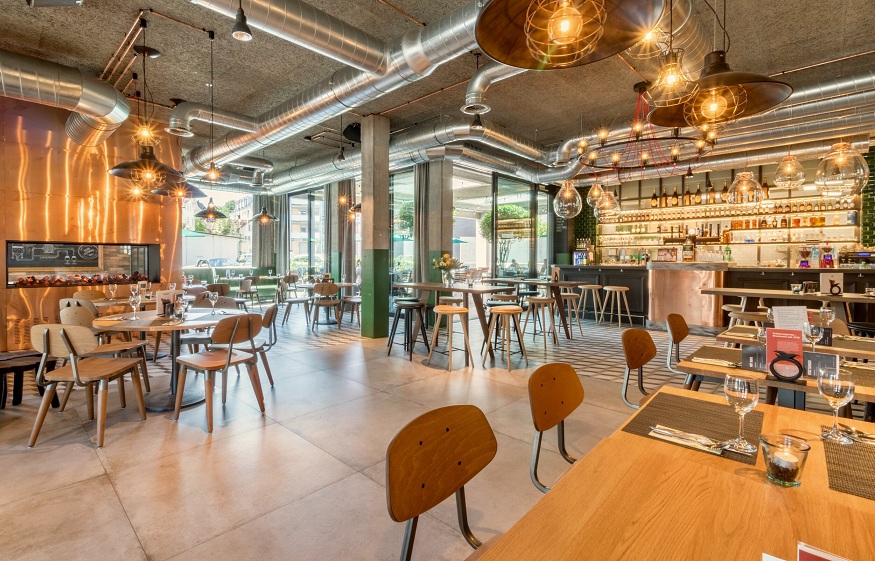 The Top Benefits of Remodelling Your Restaurant
If your restaurant's décor and layout have become stale, it may be time to renovate. An appealing refurbishment will attract more clients, enhance your investment, and raise brand recognition. Yes, it may initially seem like a lot of money to spend, but the rewards you will receive for years to come will more than make up for it.
Here are some of the greatest advantages of getting a commercial restaurant makeover by hiring an expert F&B renovation contractor.
1. Increase Interest and Brand Recognition
Adding a fresh coat of paint to the restaurant's outside is a simple yet effective technique to attract more attention and increase brand recognition. This will not only attract the attention of your regular customers, but it will also spark the interest of those who have never heard of your business.
Choose paint hues that best express your company's identity and emblem within an inviting environment. The proper colours will evoke sentiments of tranquilly and positivism, as well as appetite before your visitors ever enter the room. You may also paint your restaurant's interior for an instant aesthetic boost and alter your logo and menu to attract customers.
2. Improve Perceptions of Food Quality
If guests arrive to see worn furniture, chipped paint, out-of-date décor, and filthy flooring, you have done nothing to enhance your image. Instead, they will associate this with worse food and service. Does your carpet or tile make your guests feel joyful? Are your furnishings comparable to those of other high-end restaurants in the area?
It may be time to replace furniture, pull up carpet and replace it with hardwood, reupholster furniture, and even demolish a few walls to create a more fluid floor plan. Having completed such modifications, your visitors will likely recognise the value and quality of the meals and enthusiastically patronise your establishment. You may even slightly increase pricing to reflect the superior quality of your "new" eatery.
3. A Refreshing Experience
Whether you offer fast food, casual dining, or gourmet dining, people come for the experience. All of these aspects, from the flooring to the lighting to the tableware, work together to enhance your guests' overall experience and encourage their return. Your efforts will result in a particular monetary worth and a rise in revenue. To encourage your visitors to linger over their dinner or coffee, create a nice, inviting ambience by dimming the lighting. Consider painting the interior of your fast food business with brilliant colours and playing lively music to convey a sense of urgency and vitality.
4. Justify a Price Increase
Customers are less likely to complain about increasing pricing when they receive an experience that surpasses their expectations regarding aesthetics, technology, and customer service. For example, a refurbishment might provide the necessary impetus to initiate a menu price increase. However, you must teach your personnel to give superior customer care to match the price rise.